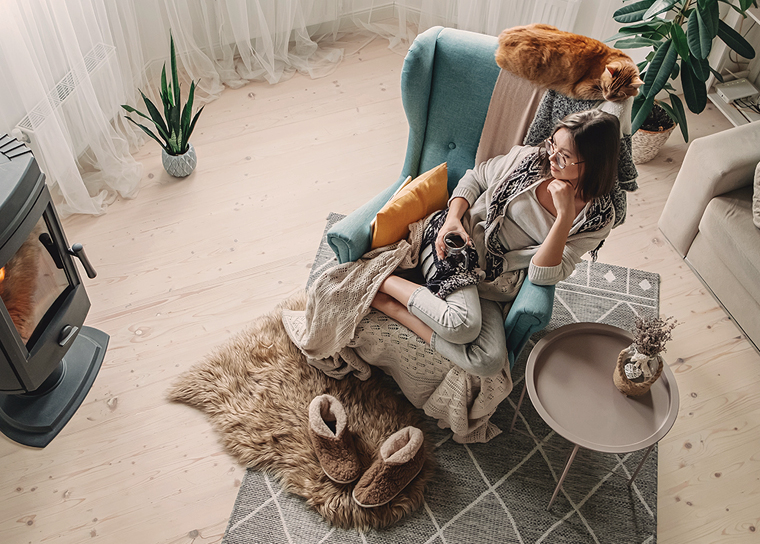 Winter is the perfect time to transform your home into a warm and inviting sanctuary. By incorporating a few key decor elements, you can create a cosy atmosphere that embraces the beauty of the season.


1. Incorporate Warm Lighting
Lighting is key to creating a cosy ambience. Use soft, warm-toned bulbs in you lamps and place them strategically in living areas, bedrooms and cosy corners to create a sense of warmth. You'll find a stunning lamp that perfectly suits your style in our range here.


2. Turn on the Winter Charm with Decorative Accessories
Welcome winter charm into your home by bringing in accessories that evokes the feeling of winter. Choose decor like, lanterns and decorative trays or bowls filled with potpourri or winter foliage to add warmth and character – and make your space smell amazing.


3. Add softness with cosy textiles
Layer cosy textiles to enhance the comfort of your home. Start at the bottom with plush rugs for softness and insulation under your feet. Next, drape warm throws in soft fabrics like fleece or wool over your sofas and chairs, and then use scatter cushions in rich textiles and colours to heat things up. These items not only keeps you warm when it's cold outside, they also add visual warmth to your space.


4. Choose a warm winter palette
Choosing the right colour scheme can make a big difference when creating a cosy atmosphere. Warm colours like rich mustard, burgundy and earth terracotta can be introduced through accent walls or in decor, like this rust cushion .


5. Brighten up your space with mirrors
Incorporating mirrors into your winter decor can create the illusion of space and when placed strategically, they will bounce the sunlight around to brighten up your space. We have a few stunning options available, and you're sure to find something to suit your style and space.