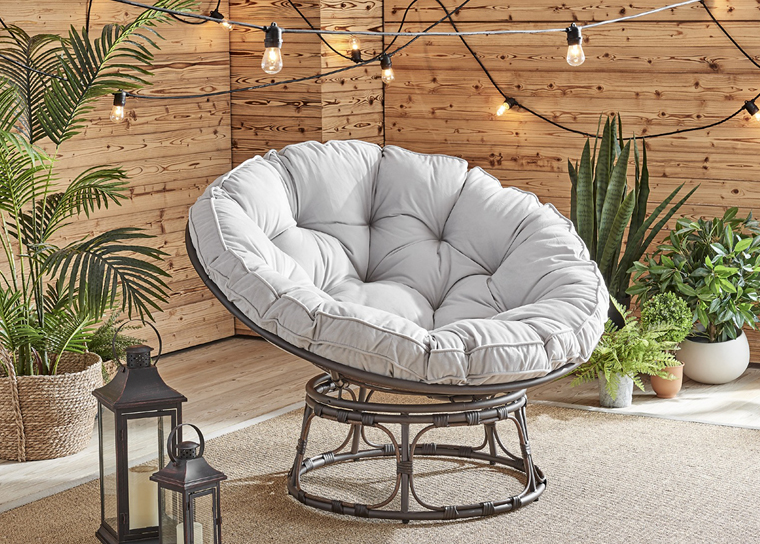 Being on-trend and modern is of course super important, but when it comes to seating solutions, comfort is key too. Luckily, you don't have to sacrifice aesthetics for comfort when you choose wisely. Here are a few seating trends to look out for.


Determine the purpose of your living room
Will you spend more time entertaining in your living room or is this the space where you and your family will come to relax and spend time together? Once you know what you'll be using the room for, you can plan the layout.


Oversized chairs and sofas:
Oversized furniture is taking over living rooms across the world! These generous pieces provide ample space for seating and are equally great for entertaining guests or enjoying movie nights in. Some of these oversized options include recliners, which are great for relaxing. Curl up on the Lizzie Black Snuggle Couch or Hawaii and Hailey Recliner to enjoy the benefits of oversized seating.


Modular/sectional sofas:
With modular seating, you can customise the look, which is great for those of us who are constantly rearranging our living spaces. Modular sofas, like the Moana Grey Corner Lounge Suite, come in a variety of designs and textures, including the large overstuffed styles that just invite you to sink right into them. Also a great option for smaller spaces as you can arrange them to best suit the space.


Accent chairs:
Instantly update any room with an eye-catching accent chair. Also available in a range of cosy and modern designs, you never have to choose style over comfort. Our gorgeous Smokey Flute Tub Chair is the perfect blend of cosy cushioning and luxury.


Natural materials:
The use of natural materials is an interior decorating trend that's here to stay, and this extends to seating options too. Durable rattan and wicker add a natural element to any space and create a welcoming, relaxed atmosphere. The funky Calypso Hanging Chair and trendy Moon Chair will both add a bit of fun and warmth to your space.



More top trendy picks: