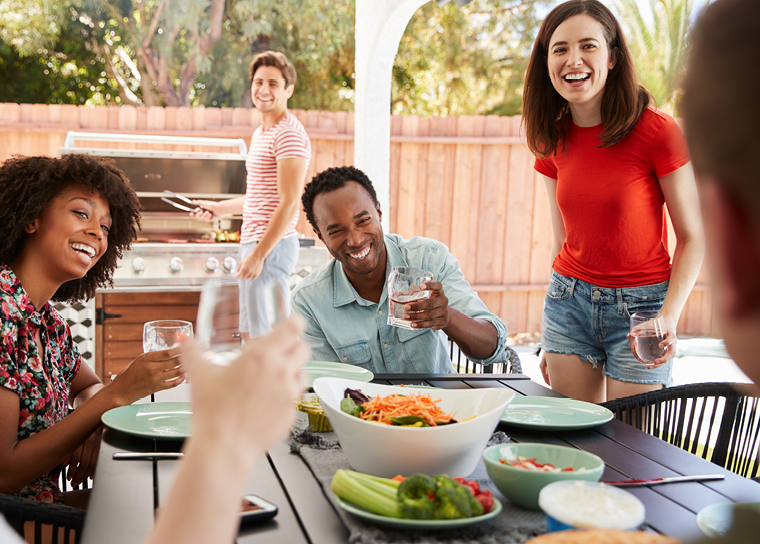 South Africa's rich and vibrant history has made us one of the most unique countries in the world! The 24th of September is Heritage Day, our national holiday to celebrate our great ancestry and past, and what better way to celebrate it than with family and friends at home. Here are a few ways to spruce up your Heritage Day at home.


Host a braai
Heritage Day is also known as National Braai Day, so start a fire and grab some juicy steaks or something more traditional like a smiley or the Cape-classic snoek. You'll need something comfortable to relax on while you sip on a drink and enjoy the smokey air. Check out the Samoa 5 Piece Patio Suite or the Samba 7 Piece Patio Suite for a bigger group.


Watch some South African classics
Gather around the TV and watch a classic South African movie like Sarafina, Tsotsi, Spud, or any one of Leon Schuster's hilarious movies. To get the cinema experience in your home, get your hands on the Omega 40-inch (101cm) full HD Digital LED TV.


Throw a party!
One thing that most South Africans love more than a braai is to dance! Get your family together or gather some friends and have a party at home with your favourite music on blast with the Volkano 2.1 Ch Soundbar Turbulent Series.


Enjoy afternoon tea in the sun
If you want a relaxing day at home, enjoy a cup tea and a slice of cake in the warmth of the afternoon sun. Brew some homegrown rooibos tea and relax with the support of our national flower, the protea, on the Protea Forest Scatter Cushion.