This has been a long month and with Pay Day weekend around the corner we have some UNBEATABLE DEAL BREAKERS that won't break your bank!
Keep yourself entertained this weekend and SAVE R1,000.00 with the Panasonic 49" FULL HD LED TV for ONLY R6,499.00! This Panasonic TV comes with a 4 Year Warranty, which gives you piece of mind!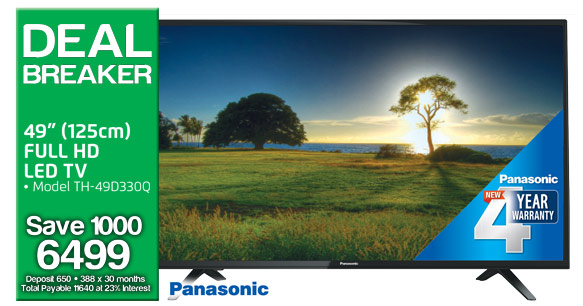 Keep your food and drinks cold with the KIC METALLIC TOP FREEZER FRIDGE for LOW PRICE of ONLY R2,889.00 and SAVE R210.00!
Are you an Account Holder?
Buy any appliance for R1,999.00 or more and get a FREE Ellies Surge Plug on renewal of your Current Credit Account!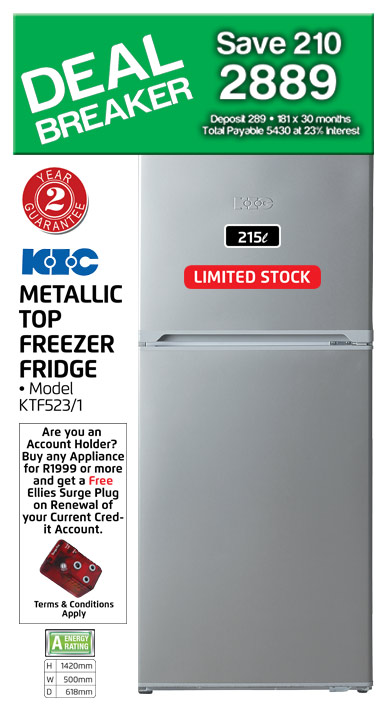 If those deals did not tickle your fancy, then we assure you these will!
You will want to jump up and DANCE when you hear about the next deal! Get the JVC BLUETOOTH BOOMBOX for ONLY R989.00 and SAVE R110.00! Need new a new pot set? Or thinking of getting one for the bride-to-be? You won't go wrong with the M&H 14 PIECE ALUMINIUM POT SET for ONLY R699.00 and SAVE R100.00!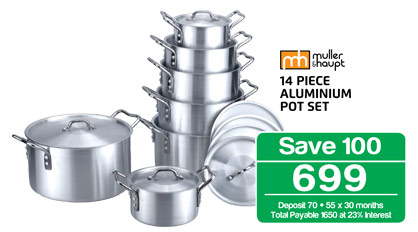 Look at more of our DEAL BREAKERS in our LATEST catalogue – OUT TODAY! Remember at House & Home you can shop our DEAL BREAKERS ONLINE anywhere and anytime!